AUTOMATIC JIGGER
Automatic JIGGER is one of the best dyeing machine inventions for simplifying the dying process. Automatic JIGGER  is a Hybrid of hydraulic & conventional JIGGER.
Automatic JIGGER comes with two types 1st one is OPEN TYPE as well 2nd one is CLOSE TYPE.
Where One-hand OPEN TYPE comes with all the benefits like 
✅ Auto tension control
✅ Auto speed control
✅ Auto cycle control
✅ Circulation system with filters to avoid centre to selvedge
✅ Suitable for any exhaust pre-treatment, dyeing & finish process
✅ Tension setting device to avoid running crease & machine jerks
⭕ Auto pendulum control (optional)
⭕ Batching or winch device (optional)
⭕ Auto water level controller (optional)
⭕ Pneumatic operated drain (optional)
Otherhand CLOSE TYPE comes with the additional features like
✅ Auto circulation system
✅ Auto temperature controller
✅ A fully covered jigger will save utilities
⭕ Dosing side tank facility (optional)
⭕ Circulation system with filters to avoid centre to the edge (optional)

The tension control system allows dyeing nearly any fabric automatically with ease. One operator can run four machines simultaneously thanks to its PLC system, and the individual drive "automatic dyeing jigger" runs on zero tension on the fabric. 
It uses both rollers sets powered by separate gearboxes and motors on inverter drives which can do wonders for giving uniform dyes, even when running at varying speeds.
🔶 Technical Specification
✅

Capacity: 300 Kg. to 2000Kg. [OPEN]
✅ Capacity: 500 Kg. to 2000Kg. [CLOSE]
✅ Available Width : 1250mm to 3400mm
✅ S.S. Structure 304 Out Outer body 316 mail rolls plus inner bottom
✅ 0 to 10 Kgs. (Tension less operation
Possible)
✅ Suitable for any Fabric from 30gsm to 500gsm
✅ S.S. Cladded Main Roll
✅ Pneumatic cylinders operated doors [CLOSE]
✅ Individual drive on each roller
✅Speed & tension control through a drive
🔶 Payment, Taxes and Delivery
Payment: Before dispatch of machinery, 40% advance and a balance against the proforma invoice.
Delivery: Delivery of machine ideally comes within 4 to 6 weeks.
Freight: Will be paid by the customer.
Sales Tax: GST 18% (Domestic Orders) Or Vat 4% +1% No CST against form "H"( export orders).
Installation: Will be charged extra per machine over and above the price.
---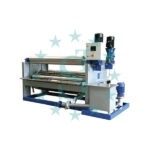 1. Select Product

Choose the required specification & submit the details.

3. Pay The Advance

Pay the advance amount as per agreed terms.
4. Product Under Construction

Product goes under Construction according agreed time.

5. Pay The Rest Amount

Pay the balance amount as your machine get ready to dispatch.

6. Shipment Initiated

Shipment option available through Manufacturer.

7. Installation

Finally, the product will be installed at your plant.
Automatic Jigger | Best Fabric dyeing machine 300-2000 kgs. | Book Online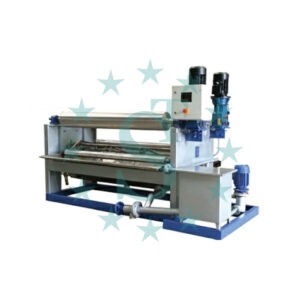 Automatic jigger is a new fabric dyeing machine or say hybrid version of a simple jigger and hydraulic jigger this jigger can dye all woven fabrics like cotton.
Product SKU: D/AJ-1
Product Brand: Indian
Product Currency: ₹
Product Price: 550000
Price Valid Until: 2023-08-01
Product In-Stock: PreOrder